Plumbing Fixture Installation in Hunterdon, Somerset & Union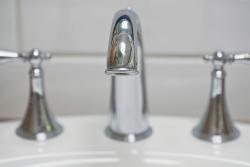 If your plumbing fixtures have stopped working properly or are simply outdated, Benjamin Franklin Plumbing can help. As a trusted plumbing company in Hunterdon, Somerset & Union, Benjamin Franklin Plumbing provides residential and commercial plumbing fixture installation services at prices that won't break the bank.
Options Galore
With a wide selection to choose from, Benjamin Franklin Plumbing is the place to turn for new:
Sinks
Toilets
Faucets
Shower heads
Once you select the right fixtures, we'll install them quickly and efficiently without skimping on quality. Our plumbing products run the gamut from basic to high-end, and we'll be happy to help you find the fixtures that best work with your space. Best of all, by having new plumbing fixtures installed, you'll be making an easy but valuable investment in your Hunterdon, Somerset & Union property.
To get a better sense of our inventory or to learn more about our plumbing fixture installation services, call Benjamin Franklin Plumbing today.
Our Difference
How do you know a company cares about the quality of their work? They stand behind it - that's how. At Benjamin Franklin Plumbing, the warranties and guarantees are industry leading because of our experienced technicians and the high quality parts we use. Our technicians are friendly, clean, polite, drug-free and experienced--and our techniques are state-of-the-art, guaranteed!
A Family Of Home Services:
Strong partnerships and a national support system.