Plumbing Services
Benjamin Franklin Plumbing is ready to take care of all your plumbing needs including installation, repair, replacement, and maintenance.
Water Heaters
Faucets
Water Conditioning
Pumps
Drain Cleaning
Tubs and Showers
Sinks
Disposals
Toilets
Pipes and Sewers
Protection Plans
What is it worth to you to extend the life of your water heater, protect your home from unexpected plumbing breakdowns or worse…water damage?
Join The Ben Franklin Society today and receive a wide variety of benefits.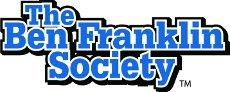 Our Difference
How do you know a company cares about the quality of their work? They stand behind it - that's how. At Benjamin Franklin Plumbing, the warranties and guarantees are industry leading because of our experienced technicians and the high quality parts we use. Our technicians are friendly, clean, polite, drug-free and experienced--and our techniques are state-of-the-art, guaranteed!
Plumber in High Bridge, NJ
Benjamin Franklin Plumbing is the place to turn to for prompt, dependable plumbing services that will be delivered on your timetable. Our plumbing company has been operating in this region for more than 35 years, and we have the hands-on experience that every homeowner hopes to encounter when it's time to call in a plumber. Our service areas include Hunterdon, Somerset, and Union counties.
We know all too well that plumbing problems don't always occur during standard business hours, and that's why we're available 24 hours a day, seven days a week. We also offer straightforward pricing and an ongoing service program that's second to none. In addition to general plumbing services, our team is equipped to provide all of the following and more:
Water treatment systems
Water filtration systems
Water heater installation and repairs
Boiler installation and repairs
If you're ready to schedule a service call with a knowledgeable plumber and you're located anywhere in the vicinity of High Bridge, NJ, contact the friendly team at Benjamin Franklin Plumbing today. We'll answer your questions by phone and offer you our next open appointment slot when you call.
A Family Of Home Services:
Strong partnerships and a national support system.